Orthodontics is truly my passion and I want your experience at Bedminster Orthodontics to be rewarding and meaningful.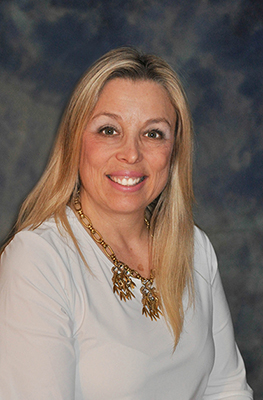 I find it incredibly gratifying to make positive changes in someone's smile.
It is also wonderful to observe the increased confidence and self-esteem that a healthy, beautiful smile can foster.
I value the relationships that often develop through the course of treatment and feel privileged to have the opportunity to make a positive impact on someone's life.
Together we can embark on our orthodontic journey creating your Smile for a Lifetime.
EDUCATION
Columbia University School of Dental Medicine, 1985

General Practice Residency, Englewood Hospital, 1986

Columbia University School of Dental Medicine, Certificate of Orthodontics, 1988

Craniofacial Fellowship, NYU Medical Center, 1989
 CONTINUING EDUCATION AND TEACHING
​As an orthodontist, I believe it is essential for me to constantly continue my education.  This enables me to offer my patients the most advanced treatment options and the highest quality care.  Part of my continuing education is my appointment as a Clinical Instructor at the University Of Pennsylvania School Of Dental Medicine, in the Department of Orthodontics, for over 15 years.  The interaction between students, other faculty members and myself has given me the opportunity to learn the most cutting edge techniques.  In addition, I am a Member in the American Association of Orthodontists, The Mid-Atlantic Society, American Dental Association, The Tri-County Dental Society, and the New Jersey Association of Orthodontists.

what our patients say…
Dr Baurmash is such a great orthodontist. I've seen her work and it truly is a masterpiece. Because of her dedication and for her eye of perfection I choose her to do my three daughters' orthodontics (I have triplets). She is always up to date with the newest advances in orthodontics. The staff really is great, funny, and so down to earth. Brenda M